Posted by BOYBEADS on 30th Mar 2015
You mean you don't have your own objet d'art collection? Well, it's never too late to start. Why not start with your desk? If you're like me, you spend a lot of time working. Go ahead, dare to work in the lap of luxury. Working becomes much less tedious when your workplace is comfortable and well decorated.
This malachite beauty would look great on any desk- just don't use it to store your paperclips. What would you put inside?
Malachite Round Box $165 at Saks Fifth Avenue.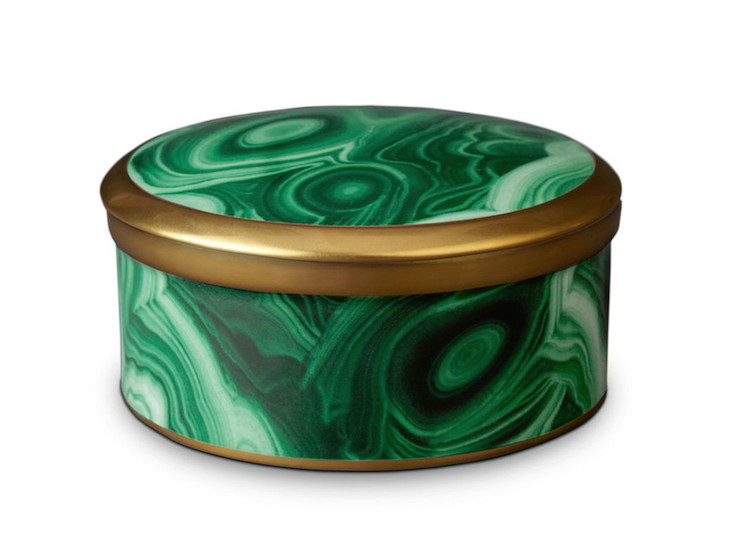 This stunning vessel is designed in vibrant malachite and trimmed in gleaming 24-karat gold.
5"W X 5"H
Limoges porcelain/24K gold
Dishwasher safe
Made in Portugal
Need a little pairing inspiration?
Richie Rich might help you decide to add a little malachite in your life. Natural malachite comes from different parts of the world (Chile, Australia and Zaire predominately) and each region develops a unique color and banding of the stone.
Beliefs About Malachite
Brings prosperity and fortune/Stone of love/Transformation/ Protection from Evil/Spiritual Meditation