Posted by Sebastian Mitchell on 17th Feb 2015
Popped over to Saks on Fifth Avenue today and stumbled upon a stunning brass ring by Saint Laurent with a HUGE rutilated quartz cabochon.
It delights me to see premium designers use natural stones in lieu of those that are manmade. Natural stones have splendid properties that cannot be matched by modern methods of creating simulated stones. Just the thought of wearing a stone that has formed over the last 10,000 years thrills me! It takes thousands of years for natural elements to harden and become stone. That stone is then excavated, cut, shaped and polished into wearable jewelry.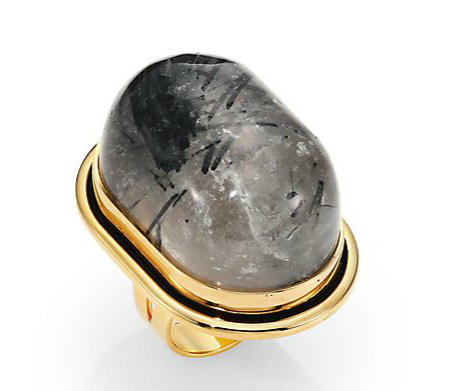 Rutilated quartz is an energizing stone that helps move energy. It assists with mental focus and relieves loneliness and depression. It brings balance to relationships and slows down the aging process. Though general quartz is not rare, this variety of rutile inclusions is very unique. 10mm natural gemstone with little "needles" of black/gray rutile carefully arranged by hand from brightest to darkest.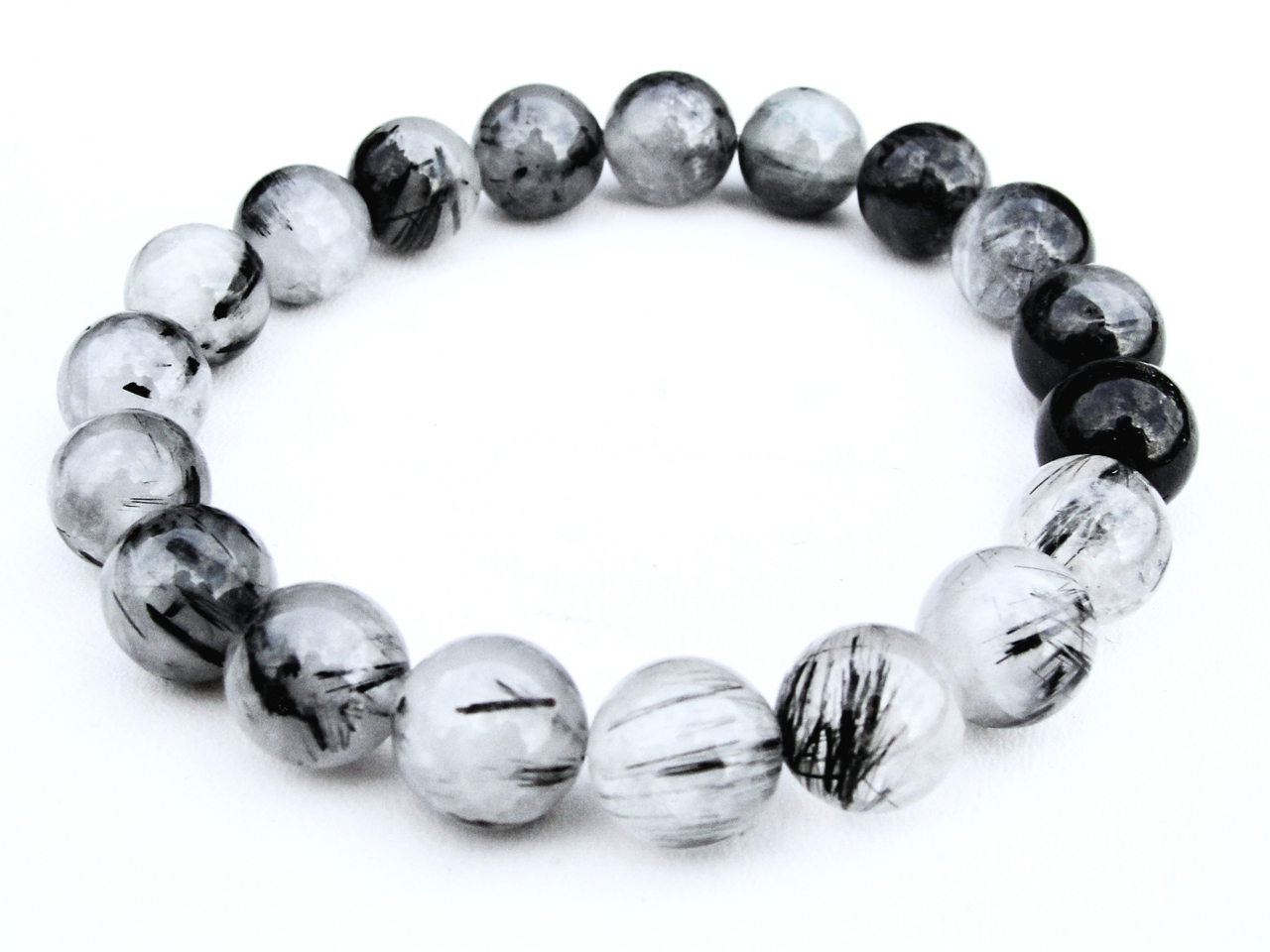 See our Stanley bracelet with 10mm rutilated quartz.
Every BOYBEADS bracelet has a name. Naming our bracelets makes it easier for you (and us) to identify them. Many of our bracelets also have personalities based on the qualities of the stones from which they derive.
Stanley is full of questions. He has a desire for knowledge that can never be satisfied. He is interested in any topic that average people are not interested in. He prides himself on being a source of unusual information that most people will never know anything about.