Posted by Sebastian Mitchell on 3rd Jan 2017
Happy New Year from BOYBEADS! Each January 1 gives you a fresh start and a promising opportunity to make the necessary changes to become the best possible version of yourself. Take it! Set goals and write them down. Do whatever it takes to achieve the goals you have set for yourself this year! Surround yourself only with positive thinking people who will encourage you to reach your highest potential. Limit interactions with people who bring negativity into your personal space. Go forth and prosper!
When you glance down at your wrist, let this custom bracelet be your reminder to never give up on improving yourself.
Prosperity- Green Malachite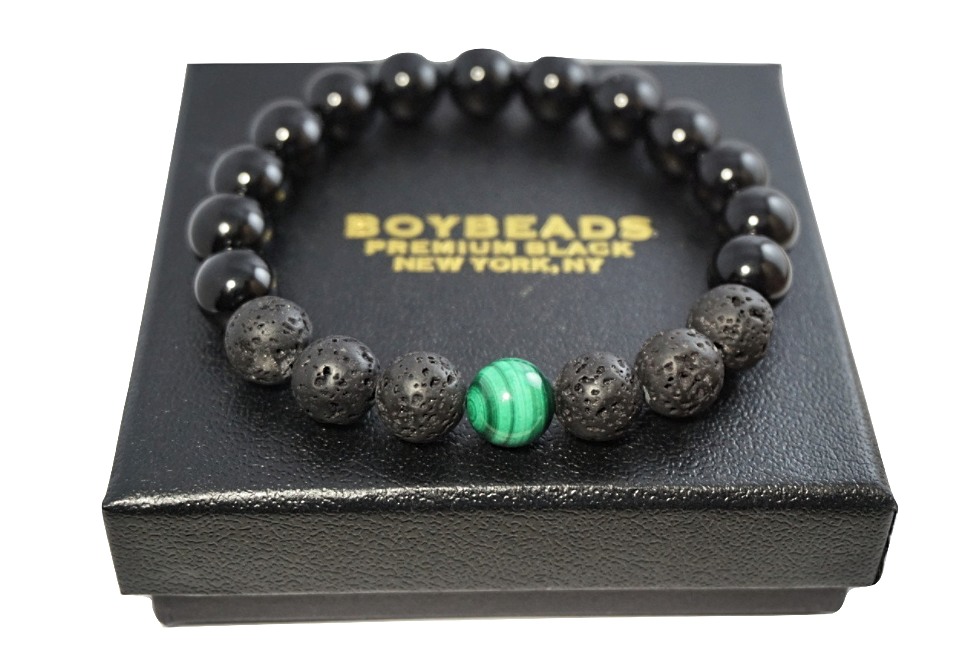 Natural malachite comes from different parts of the world (Chile, Australia and Zaire predominately) and each region develops a unique color and banding of the stone. For centuries, people have believed malachite to bring prosperity and fortune to those who wear it close to the skin.
Clarity- Crystal Quartz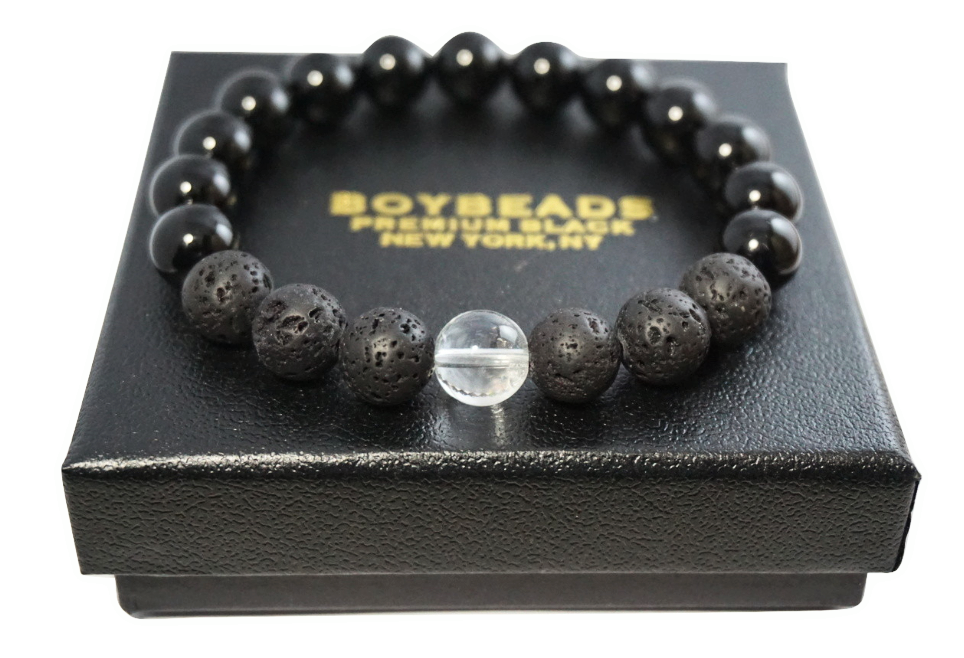 Composed of silicon and oxygen, this natural clear stone has been highly prized by civilizations throughout history for its status as a "window of light" and powerful tool for transferring energy. Because crystal is clear and transparent, nothing can be hidden behind it. Crystal jewelry is a wonderful suggestion for couples to encourage honesty and transparency in your relationship.
All of our bead bracelets are made to order in our New York studio. Made with 10mm volcanic lava, polished black onyx, clear quartz or green malachite.