Posted by Sebastian Mitchell on 25th May 2016
Sometimes it only takes one really warm day to get in the mood for summer. In New York, today is just that day! The high is 88 degrees and the sun is beaming brightly! In celebration of the unofficial end of winter, we have just released a brand new white howlite bracelet, Albion. Please join us in welcoming Albion to the BOYBEADS family!!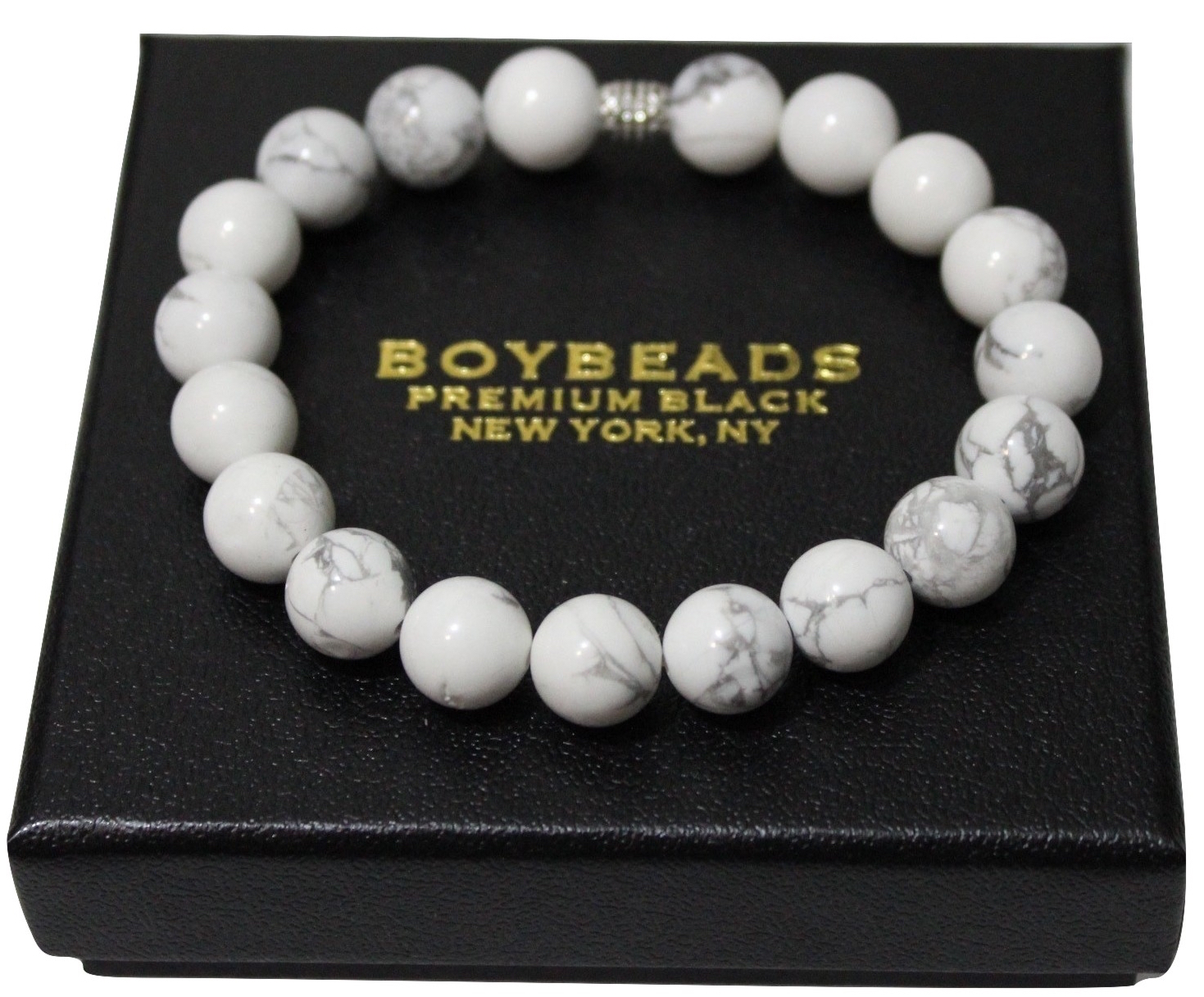 Albion is known for his calm nature and constant state of serenity. He is very soft spoken and is not capable of screaming. Albion is annoyed by people who talk too much, but he is too polite to ask them to be quiet. At home, he practices yoga and listens to zen flute music while sipping on specialty teas.
Made to order in NYC with howlite and silvertone metal accent bead. Howlite is a natural stone found in USA and Canada primarily known for its calming properties. It is used to decrease stress, anxiety and anger. It appears white and has random inclusions of silver/gray.