Posted by Sebastian Mitchell on 20th Jun 2017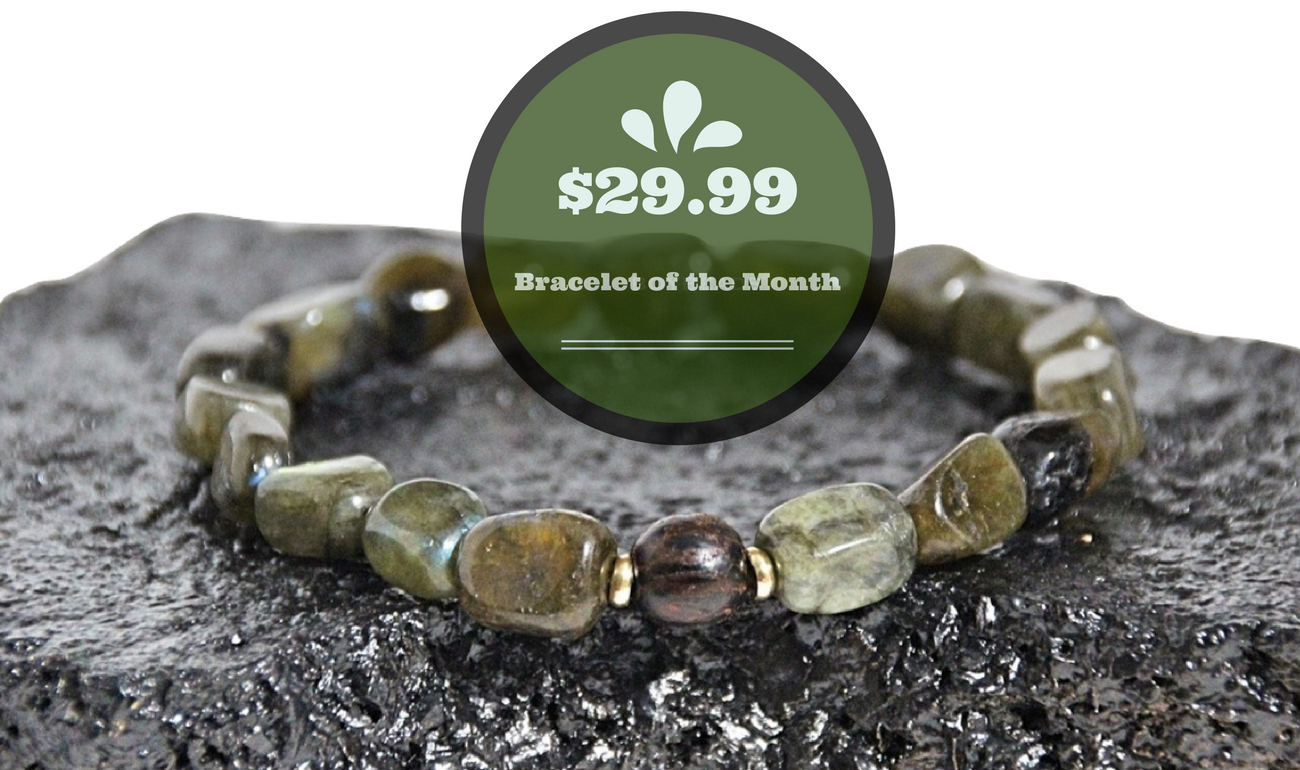 Porter is not your typical millennial. He's only 27, but he's constantly told that he's an "old soul". He has come to appreciate that people recognize this quality, and he now takes it as a compliment. Porter is totally inactive on social media and spends his days reading and preparing his cellar for the arrival of Nibiru. Porter intends to survive! He has become more spiritual than ever before and he even started praying. He's not completely sure how the universe works, but he's slowly figuring it all out.
Labradorite is a stone of self-awareness, intuition, connection with spiritual realms, spiritual guides, guardian angels and the Divine. It shimmers iridescently in natural light and reflects green and blue. It is often worn for spiritual healing and for preparation for transitions into new dimensions. A single palm wood bead is added to support the root chakra and for emotional and physical grounding.
Tumbled stones, Irregular in shape. Natural, not dyed.
Chakra: Throat, Third eye, Crown
Zodiac: Leo (July 23- August 22)
Read more about this stone here: https://www.crystalvaults.com/crystal-encyclopedia/labradorite
Shop here http://boybeads.com/porter-bracelet-of-the-month-labradorite-pebbled-stone-palm-wood-brass-bracelet-for-men/