Posted by Sebastian Mitchell on 4th Feb 2015
This limited edition beauty was made just in time for Saint Valentine's Day! Gift it to your beau or be your own hero and buy it for yourself. Don't wait too long- this charming prince will vanish at midnight on 13 Feb 2015.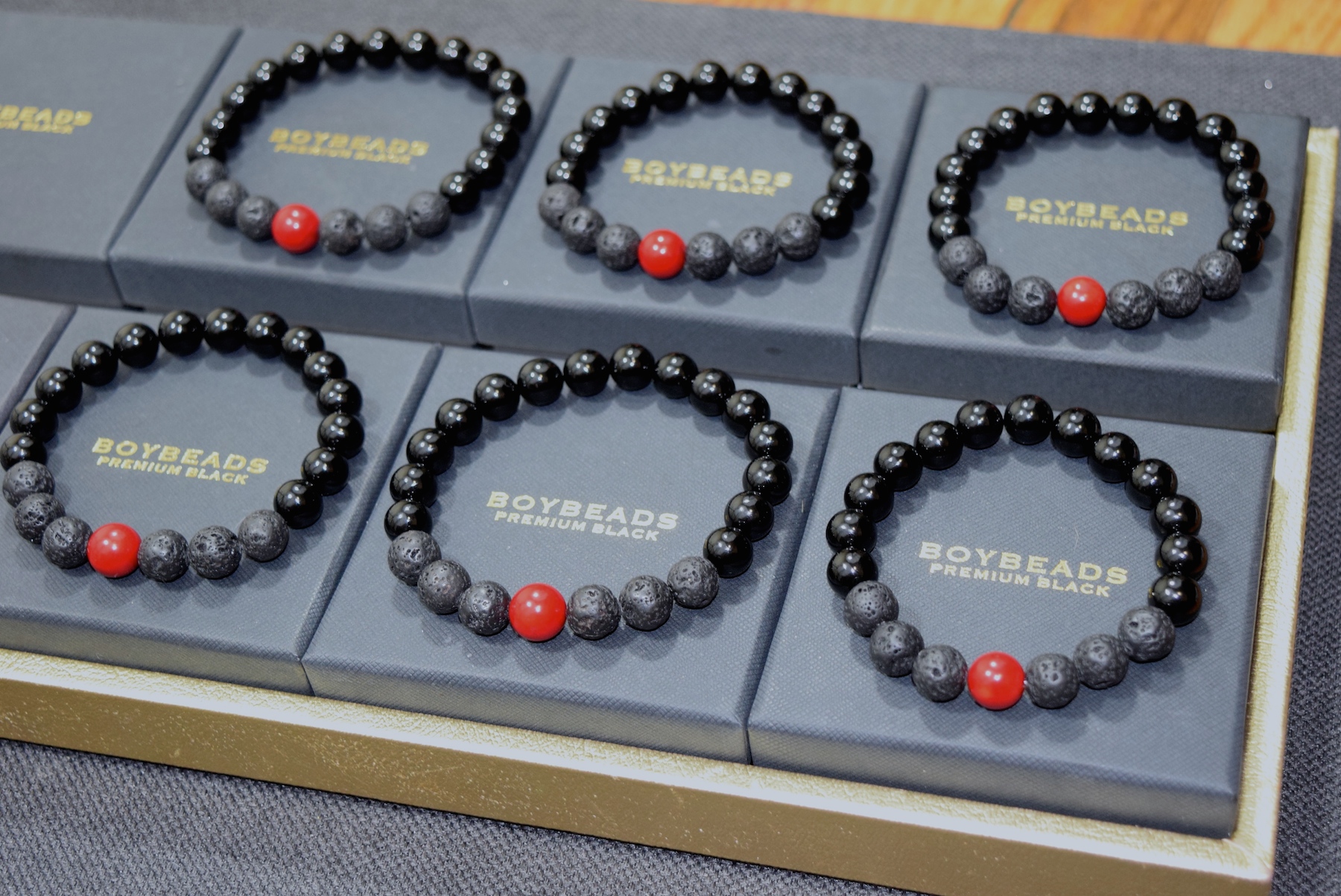 Original Price $50
Made to order in New York with 10mm polished black onyx, 10mm volcanic lava rock and a single 11mm red coral centerpiece.
Red Coral is among the most expensive semi-precious stones as it derives from the skeleton of sea creatures many thousands of years old. It symbolizes joy and happiness while preventing energy loss as it is composed almost entirely of calcium. Ancient Egyptians placed red coral in the tombs as a means of protection against evil spirits. Red coral is said to cleanse the blood and promote tissue growth. It can be found in reefs at the bottom of warm seas of Australia, Japan and Africa.